D.S.F. (Dark Shisha Flakes) Products 100% Legal Cannabis products HEMP SHISHA CANNABIS <0,2% THC
Our patent is globally pioneering, our products are unique and there is no competition at all. The manufacturing takes place in our factory in Germany, all of our products are made in Germany.
Approval and marketing authorization in Germany, in accordance with the European law on approved cannabis HEMP less than 0.2% THC (< 0,2% THC). - Regulation (EU) No 1307/2013 of the European Parliament and of the Council (ΕU L 347, 20-12-2013, p. 608) - Regulations (EU) No 809/2014 (EE L 227, 31- 7-2014, p. 69) and 639/2014 (EE L 181, 20-6-2014, p. 1) of the Commission on Cannabis sativa L (Textile) with a tetrahydrocannabinol (THC) content less than 0,2%. Declaration by the Minister of Rural Development and Food on 25/05/2018 with no. No. 366/61967 that by 1750/39224 / 31.03.2016, products made from industrial fiber cannabis with a THC content of <0.2% are not included in the drug and are lawfully traded.
Cannabis shisha flakes for narghile (hookah) use
Our product is for hookah, but it steams instead of smoking. It contains 100% real cannabis (it doesn't contain tobacco - nicotine). The product doesn't burn. It is in the vapor category just like the stones. It is sold in stores selling hookah tobacco, liquids for electronic cigarettes and in hookah shops! In Germany and in other European countries as well, it is not subjected to tobacco tax. The consumers aren't smoking tobacco but vape 100% genuine cannabis with the content and substance defined by the European law (less than 0.2% THC).
Available flavors in packaging in boxes of 130gr & 150gr and in bags of 1 kg
Marijuana
Marijuana - Strawberry
Marijuana - Energy
Marijuana - Lemon Haze
Marijuana - Black Afghan
Marijuana - Bubble gum
Marijuana - Watermelon
Marijuana - Peach
Marijuana - Apple
Marijuana - Grape
Marijuana - Black Edition
Marijuana - Pink Edition
Marijuana - Mint
Marijuana - Banana - Caramel
Marijuana - Bubblegum
Marijuana - Blueberries
Marijuana - Frozen Berries
Marijuana - Amnesia
Marijuana - White Widow
Marijuana - Cookies
Marijuana - Tangerine
Marijuana - Green Crack
Explanations of flavours:
Pink : bilberry, strawberry, blackberries Black edition: black berries and mastic
Black afghan : "Weedy taste", earthy flavor. Delicious marijuana blends with herbs and pine honey.
Amnesia: Comes in a marijuana taste, pine wood and a light sight of lime, citrus
Cookies : Chocolate biscuit
White Widow: Pine-peach, it gives a sweet taste
Tangerine : orange-lemon-tangerine
Green crack : It's a tropical, mango-pineapple-peach
ALSO COMING SOON IN PACKAGING Boxes of 200gr
CORRECT USE FOR HOOKAH
Open the package and pour all the material into the box.
Stir the contents in the box with a teaspoon.
Put as mixture as needed to fill a bowl (about 30g).
Cover the bowl with an aluminum foil or a hookah metal stove.
Place 3 burning coals of 2.4cm or 2.6cm each.
Draw air for 10 minutes until the mixture is well lit and the desired taste and "smoke" comes out.
If the "smoke" is not enough, re-add new coals.
In case of bad or burnt taste, remove the coals, set aside the hookah and the mixture for 10 minutes (in order to cool them down) and then re-place the coals and the taste comes back.
e-Liquid for electronic cigarettes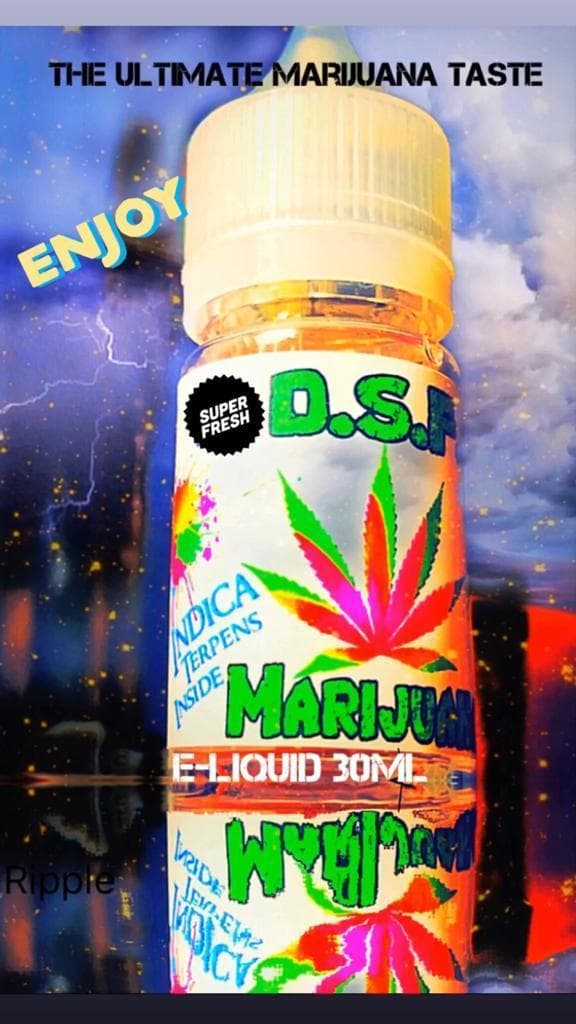 Our newest product is HEMP Marijuana flavor, in liquid form for electronic cigarettes (e-liquid). It has no CBD (cannabidiol), no THC, no nicotine, no tobacco. It only contains real indica marijuana terpenes. It comes in 30ml chubby gorilla bottle.
We are about to launch a brand-new product, the real marijuana cigarette but once again 100% legal.
Please bear in mind that since we are the producers of the above-mentioned products, we can modify the products (flavors, tastes etc.) according to your needs.
Product Gallery